General Information
We gather for Sunday worship at 4:30PM, at 1363 5th Street in Clovis, CA.  Worship is held in the worship center; children's classes are in the Children's building next to the playground.
Our attitude toward what you wear is – wear whatever is comfortable for you. Most people dress casually, some dress up.
Our sermons are unapologetically biblical.
We celebrate communion together once a month.
Our music is contemporary and upbeat as we worship God with great joy, as well as reflective and worshipful. The songs are God-focused, biblical, and we believe you'll enjoy the worship experience.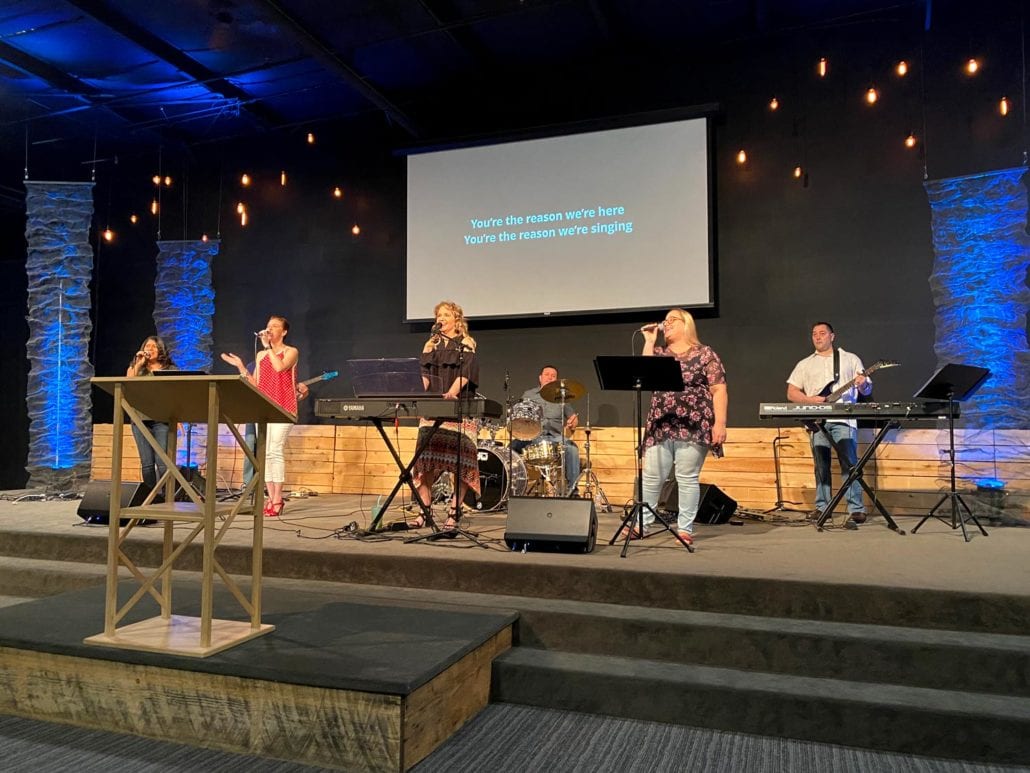 Information for Families With Children
There are classes designed for children during the worship service, but you are also welcome to keep your children with you.  We ask parents to sign in their children every Sunday at the check-in center in the Children's Building. Older kids (PreK-6th) will return to the Worship Center, then will be dismissed after announcements.  All of our children's workers have gone through training and a background check for safety.
Nursery and toddlers classes, are available to you and your child throughout the whole service (drop off before service begins).
Older kids (PreK-6th) will remain with their parents through the first part of the worship service, and then will be dismissed prior to the sermon to meet their teacher in the lobby of the Worship Center.  Your kids will enjoy their time which includes a Bible lesson, an activity, and more.
Our goal is twofold: that your child has fun and your child learns from Scripture.
The few months each year that have a 5th Sunday, we choose to keep the children (PreK-6th) in the entire worship service so that they can worship with their families and participate in the Lord's Supper.